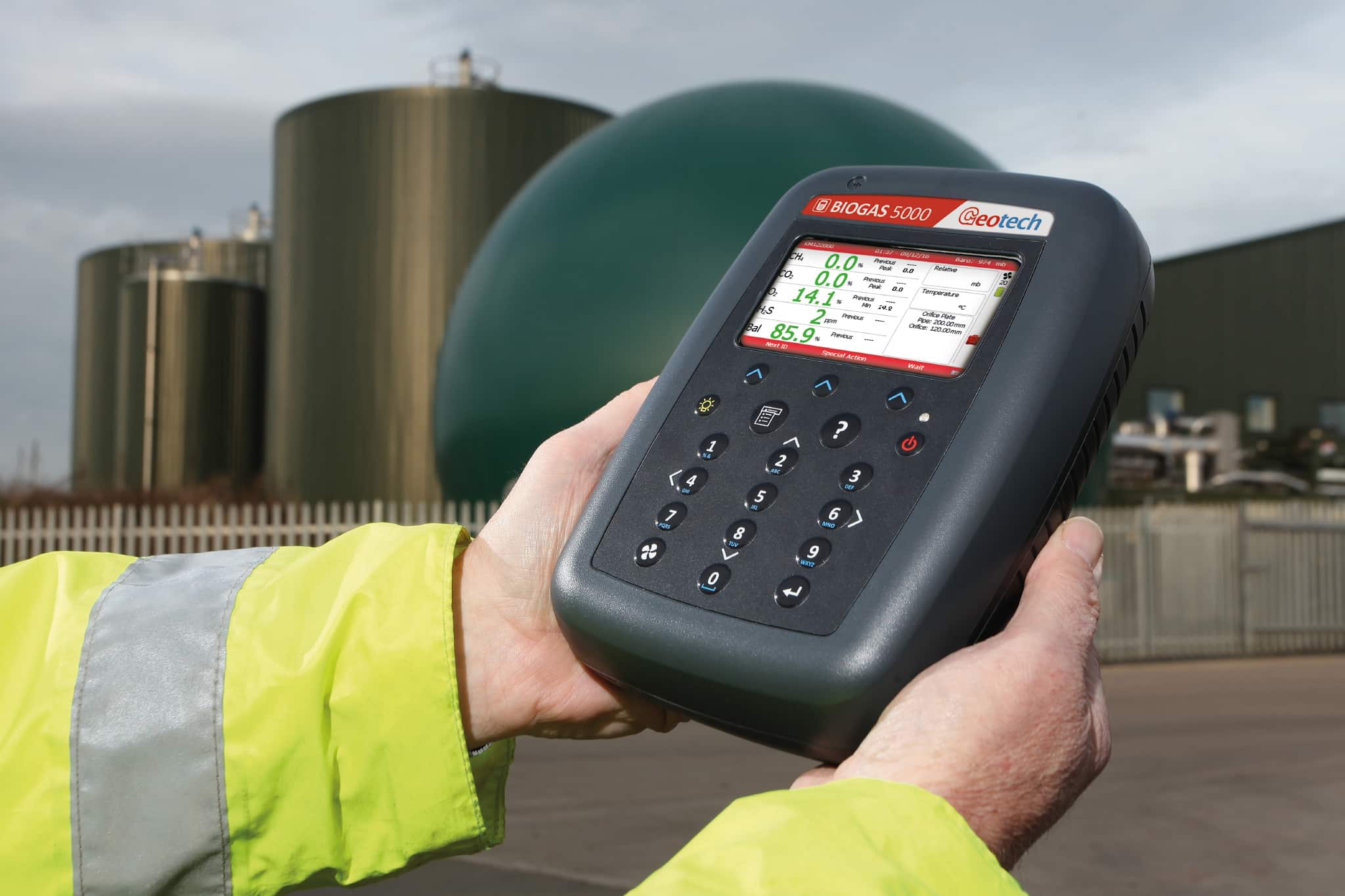 MEMBER PRESS RELEASE: QED distributor set to showcase products at Korea Lab 2019
QED Environmental Systems' long-standing distributor ENinstrument is gearing up for the annual Korea Lab exhibition taking place in Goyang this April 2019.
ENinstrument will be showcasing a range of products from QED's popular Geotech product range on stand 4E606 at the event. Exhibited at the show will be the brand's flagship product, the BIOMETHANE 3000, the popular BIOGAS 5000 and the GA5000 and G100 respectively.
The BIOMETHANE 3000 was launched in early 2018 and was developed and designed for high accuracy methane and oxygen readings for biomethane applications. It was developed in partnership with leading plant providers and in response to customer demand. Since its launch, the product has set a new standard in biomethane gas analysis globally. The product complements Gas Chromatograph (GC) measurements, delivering real time monitoring and remote access to ensure balanced gas composition levels and optimised gas-to-grid operations.
Also on stand will be QED's BIOGAS 5000 – a portable monitor for accurate gas monitoring within biogas applications. This product enables users to collect consistent data for improved analysis and accurate reporting, whilst also helping to check the digester process is running efficiently.
Dongsoo Cha from ENinstrument said:
We are really excited to be exhibiting QED's range of Geotech products at Korea Lab this year. The event provides us with a great platform to provide industry professionals, researchers and scientists with the right tools they need to carry out their jobs efficiently and accurately.

 

QED products within its Geotech range have gained widespread popularity in our region owing to the high-quality, reliability and proven efficiency. We invite all those interested to visit our stand to get more information on the products.
QED's GA5000 will also be exhibited by ENinstrument. The product is an ATEX certified portable gas analyser for the landfill gas market. It is easy to use and calibrate and helps users to standardise monitoring routines, whilst supporting environmental legislation compliance.
QED's G100, also on display, is a portable analyser designed to monitor CO2 and O2 for the verification of incubators. The product provides embryologists, lab technicians, scientists and stem cell researchers with a fast, simple way to simultaneously measure these gases in addition to relative humidity and temperature in an incubator.
Korea Lab is set to take place from 16 – 19 April at the Kintex in Goyang. The event has been an international forum for several years and showcases the latest equipment and laboratory must-haves in the industry. With special events and sessions, the event will be attended by industry experts, researches and scientists and is not one to be missed.
For more information on QED's range of products, please visit https://www.qedenv.com/ or call +44 (0)333 800 0088 or contact us at sales@qedenv.co.uk
-ENDS-
Media information:
For further information, please contact Sarah Taylor on 01676 526568 or Aamina Mohamed on 01676 526882
Notes to editors:
About QED Environmental Systems
QED Environmental Systems, a subsidiary of Graco Inc., is the leading international supplier of pumping systems for groundwater sampling, remediation and landfill liquids as well as gas management applications into industrial, environmental and renewable energy markets.
QED supports its customers around the globe through the industry's most experienced network of local technical sales specialists backed by an in-house technical sales and customer support team dedicated to providing expert help and quick response.
In addition to its own groundwater and liquid control products, QED supplies a range of internationally recognised products including Geotech portable and fixed gas analysers, Landtec portable fixed gas products, En Novative Technologies soil sampling products and Viasensor CO2 gas monitoring products.
Together, these products serve a global industry for a wide range of environmental applications, including groundwater sampling, groundwater remediation pumping, landfill leachate and condensate pumping, landfill gas collection and control, landfill and biogas analysis, air stripping and VOC removal, and wireless data acquisition.
QED Environmental Systems' international headquarters are located in Coventry, United Kingdom and headquarters are based in Dexter, MI. QED serves customers from support centres in Michigan, California and England.