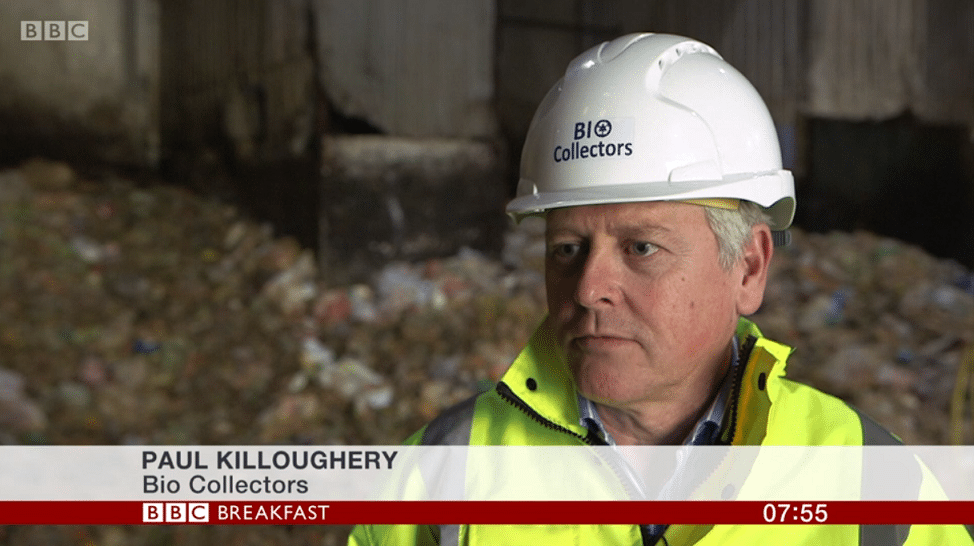 ADBA member Bio Collectors features on BBC Breakfast
ADBA member Bio Collectors featured on BBC Breakfast this morning in a piece about food waste prevention and recycling.
The piece discussed the challenge of reducing food waste levels and recycling that which is not suitable for reuse or redistribution through AD. 
BBC Breakfast reporter Tim Muffett interviewed Bio Collectors Founder and CEO Paul Killoughery, who explained how the AD process works and pointed out that over half of all food thrown away currently goes to landfill or incineration. The report highlighted that fewer than half of local authorities in England currently offer food waste collections.
You can watch the piece from 1:53:41 here: https://t.co/ISY5yggdrN
The piece comes on the back of the publication this week of the government's consultation on consistency in waste collections, which includes a proposal for fully funded, weekly food waste collections for all households in England. You can read more in Thom's blog and in our press release.
Food waste collections will also be a key theme for UK AD & World Biogas Expo 2019 and the World Biogas Summit 2019.