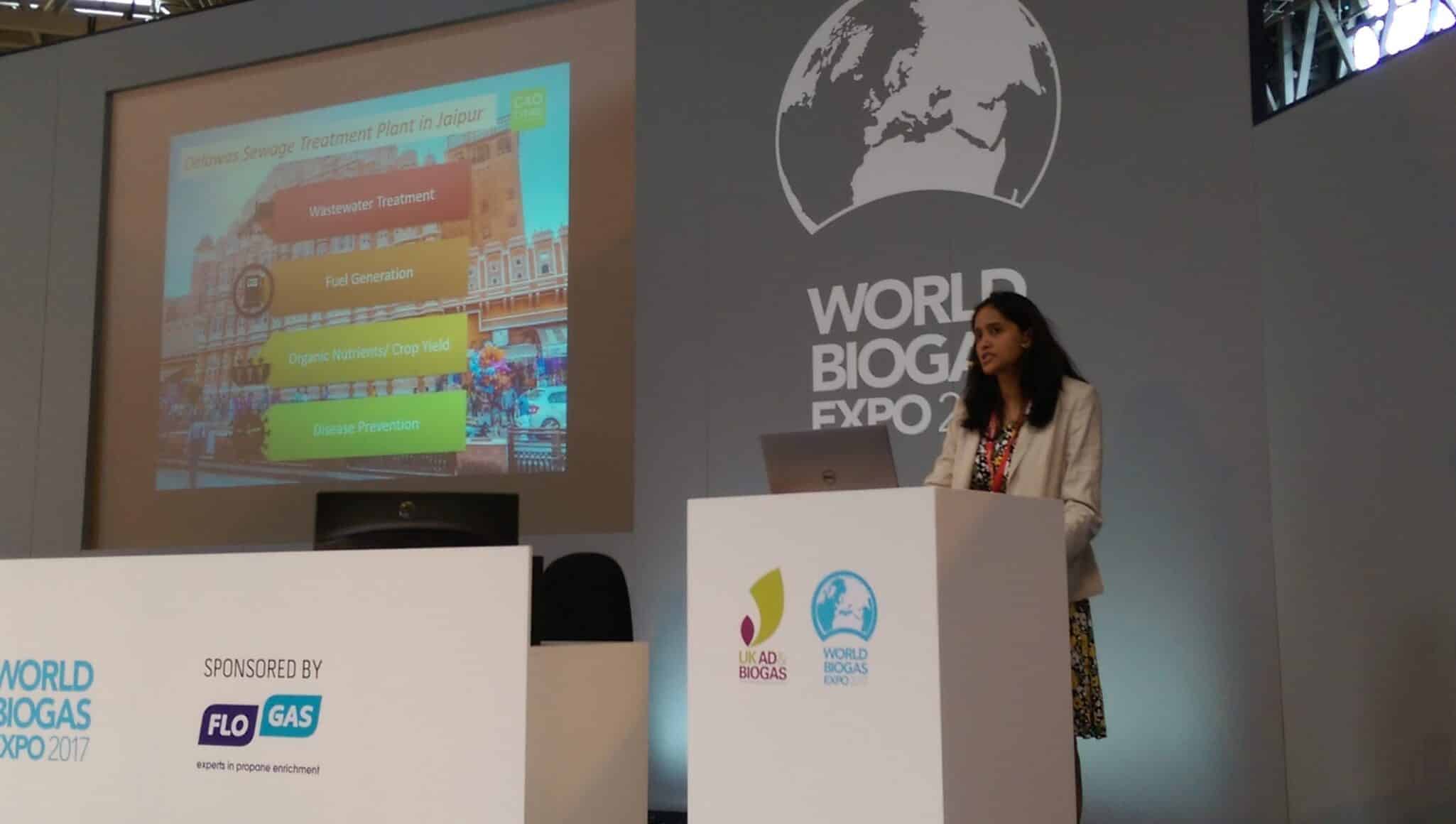 Biogas key to tackling global methane emissions – C40 Cities
Global megacities network C40 Cities has described biogas as key to tackling global methane emissions at global tradeshow UK AD & Biogas and World Biogas Expo 2017 at the NEC in Birmingham.
Amrita Sinha Kataria, Manager of the Sustainable Solid Waste Systems Network at C40 Cities, said:
There is an urgent challenge around climate change meaning that cities matter more than ever – they are on the frontline of climate change, but also most vulnerable to its impacts. Biogas is one of the main tools in tackling methane emissions, a key source of greenhouse gas emissions in global cities.
Ms Kataria pointed out that with 80% of all global wastewater discharged not currently being recycled through anaerobic digestion (AD), there is still a huge gap in policy commitment from national governments with regard to meeting the 2°C decarbonisation target set as part of the Paris Agreement.
The show, which is focused around how biogas can help to meet the UN Sustainable Development Goals (SDGs), also featured an opening keynote presentation from Professor Jerry Murphy, Task Leader in Biogas Energy at the International Energy Agency. Professor Murphy examined the principal areas where AD can make a key contribution to meeting climate change targets (electricity, heat, and transport), and highlighted that six European gas grids have now committed to 100% green gas.
David Newman, President of the World Biogas Association (WBA), who are jointly organising the show with the UK Anaerobic Digestion & Bioresources Association, also announced at the show the launch of three new WBA reports on the contribution that biogas can make to meeting the UN SDGs, tackling climate change, and improving air quality respectively.
David said:
Only 7% of materials used in the global economy are currently being recycled or reused, and with waste management one of the biggest costs to municipal bodies, biogas offers a great way to reduce emissions whilst improving quality of life in cities.

 

Membership of the WBA has doubled since we were founded last year at COP22 in Marrakech, and we are now a key voice arguing for biogas-friendly policies from national governments on a global scale.
Chris Noyce, PR & Parliamentary Affairs Executive
T: 020 3176 5441      E: chris.noyce@adbioresources.org