OBE for ADBA renewable energy champion
OBE for ADBA renewable energy champion
Charlotte Morton, Chief Executive of the Anaerobic Digestion and Bioresources Association is recognised for her services to the Development of the Biogas Industry in the Queen's Birthday Honours List 2022
Charlotte Morton has served as ADBA Chief Executive since it was founded in 2009.
She has gradually been stepping down from that role to become Chief Executive of the World Biogas Association (WBA).
Since its launch, ADBA has facilitated a growth of nearly 400% in the anaerobic digestion (AD) sector in the UK.
The WBA aims to support the global growth of the AD and biogas sector as a key player in the renewable energy mix to address climate change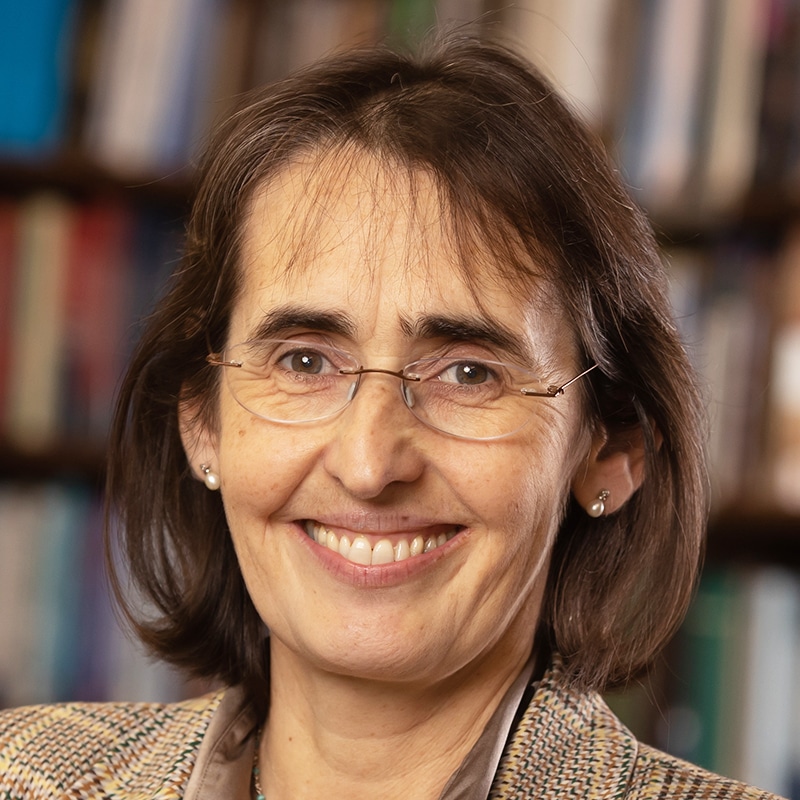 Charlotte Morton, Chief Executive of the Anaerobic Digestion and Bioresources Association (ADBA) has received an OBE for services to the Development of the Biogas Industry in the Queen's Birthday Honours List 2022 published today in the Gazette.
Anaerobic digestion (AD) is a technology by which organic matter such as food waste, sewage, manure, and other agricultural waste is recycled into a green gas (biogas/biomethane), a biofertiliser (digestate), bioCO2 and other valuable bioproducts. AD is currently credited with reducing the UK's total annual greenhouse gas (GHG) emissions by over 1%. If all organic wastes were treated through AD, this figure could increase to 6%, which, with the right government support, is achievable by 2030. This would increase the number employed by the industry to 60,000 from the c4,800 employed today.
Additionally, the sector can produce 2-3 times the amount of gas currently imported from Russia, as well as all the CO2 used in the UK.
"I am extremely honoured to receive this OBE," commented Charlotte. "It is critical that we develop the biogas industry to its full potential as fast as possible, not just to mitigate climate change but also for our food and energy security. It's also a huge commercial opportunity that would create 60,000 new jobs across the UK. Over the years, many people have worked very hard alongside me to support this objective and so this is very much their award too. We still have an awful lot left to do to take the sector where it needs to be, but this gives us a massive boost in our determination to succeed for the benefit of society and the health of the planet."
Born and brought up in Hampshire, Charlotte Morton studied English and French Law at the London School of Economics and Political Science and at the University of Strasbourg in France. She qualified as a solicitor and practiced for 10 years before completing an MBA at London Business School in 2003 and setting up one of the UK's first pay-by-the-hour car club schemes, WhizzGo, in 2004.
After the car hire company was acquired, she was invited by its founder members to set up the business side of a new trade association – the Anaerobic Digestion and Biogas Association (ADBA)*, which was launched in September 2009. She became Chief Executive a few months later in November 2009. She has since tirelessly campaigned for AD to become a key part of the UK's decarbonisation strategy and helped ADBA facilitate the growth of the sector by nearly 400%.
Charlotte is now Chief Executive of the World Biogas Association, which she was instrumental in establishing in 2016. In that capacity, she addressed the COP26 conference in Glasgow last year to promote the value of AD as a solution to climate change; a technology that can usher a new, sustainable era in waste management and produce valuable bioresources for energy, transport, agriculture, and food production – highlighting, in particular, the critical role AD can play in reducing methane emissions. Research has demonstrated that AD and biogas can help contribute to 9 of the 17 UN Sustainable Development Goals and reduce global emissions by 10% by 2030, also delivering half of the Global Methane Pledge.
* renamed Anaerobic Digestion and Bioresources Association in 2014
Charlotte Morton biography
Early years
Born in Southampton, she grew up in Chandler's Ford, Hampshire, and attended Peter Symonds' College in Winchester.
Higher Education
• Degree in English and French Law from the London School of Economics and Political Science (LSE) (1986-1990)
• Diplôme d'Études Juridiques Françaises, Université de Strasbourg – 1989
• Law Society Finals – 1991
• MBA from London Business School (2001-2003)
Career path
Following a gap year in Guatemala leading a weaving programme for Highland Indians, Charlotte started legal training to become a solicitor in the UK in 1992.
In 2004, after practicing as a solicitor for 10 years, latterly for a US law firm, and completing an MBA at the London Business School, she set up her first business, WhizzGo, which offered cars for hire by the hour to reduce car ownership and CO2 emissions.
Following the acquisition of WhizzGo in 2008, she was invited by Lord Redesdale, former energy spokesman for the Liberal Democrats for the House of Lords (2000-2008), to set up the business side of the UK's Anaerobic Digestion and Biogas Association (ADBA)*. The association was officially launched in September 2009, with the objective to develop standards and best practice, to help remove the barriers to the anaerobic digestion (AD) industry's growth and to support its members. ADBA's principal aim was to enable and facilitate the development of a mature AD industry in the UK.
Since 2009, Charlotte Morton has overseen ADBA facilitating a growth in the sector of nearly 400%. By the end of 2021, the UK AD industry counted 686 plants generating an estimated 16.6 TWh of biogas each year (enough to heat 1.3m homes), employed around 4,800 people and contributed to over 1% reduction in the UK's annual greenhouse gas (GHG) emissions.
Now at the helm of WBA, she continues to be a strong and dedicated campaigner for the development of the AD and biogas industry both in the UK and worldwide.
*renamed Anaerobic Digestion and Bioresources Association in 2014
– ENDS –
For further information, contact:
Jocelyne Bia, Senior Communications Consultant
e: jocelyne.bia@adbioresources.org; tel: +44 (0)20 3176 0592
Notes to editors
The Anaerobic Digestion and Bioresources Association (ADBA) is the trade association for the UK anaerobic digestion (AD) and biogas industry. ADBA's vision is to see the full potential of the UK AD industry realised by 2030 so it can help the UK achieve its emissions targets and other policy goals, creating a truly circular economy. www.adbioresources.org
How AD works
Anaerobic digestion (AD) is the natural breakdown of organic matter when deprived of oxygen in a container called a digester. The process produces biogas and a biofertiliser called digestate. The graphic below shows the applications of biogas and digestate and circularity of the AD process.

About the AD industry

There are currently 686 AD plants operational in the UK.
The entire industry digests approximately 46 million tonnes of organic material each year organic material that would otherwise emit greenhouse gas if left untreated in landfill.
An estimated 16.6 TWh of biogas is produced each year by the AD industry – this green gas is either used to generate electricity and heat via a combined heat and power (CHP) unit or upgraded to biomethane and injected directly into the national gas grid. This is enough to heat 1.3 million UK homes.
The industry currently delivers 1% greenhouse gas savings in the UK every year, which would increase to 6% if all the UK's organise wastes were recycled through AD.
An estimated 4,800 people are currently employed in the AD and biogas industry in the UK.
Fully deployed, by 2030, the UK AD and biogas industry expected to:

create 30,000 direct and 30,000 indirect jobs
save the UK 27m t of CO2 equivalent = taking 1/3rd of all cars off the road, by 2030.
heat 4.5-6.4 million UK homes with the 8 billion m3 of biomethane generated.