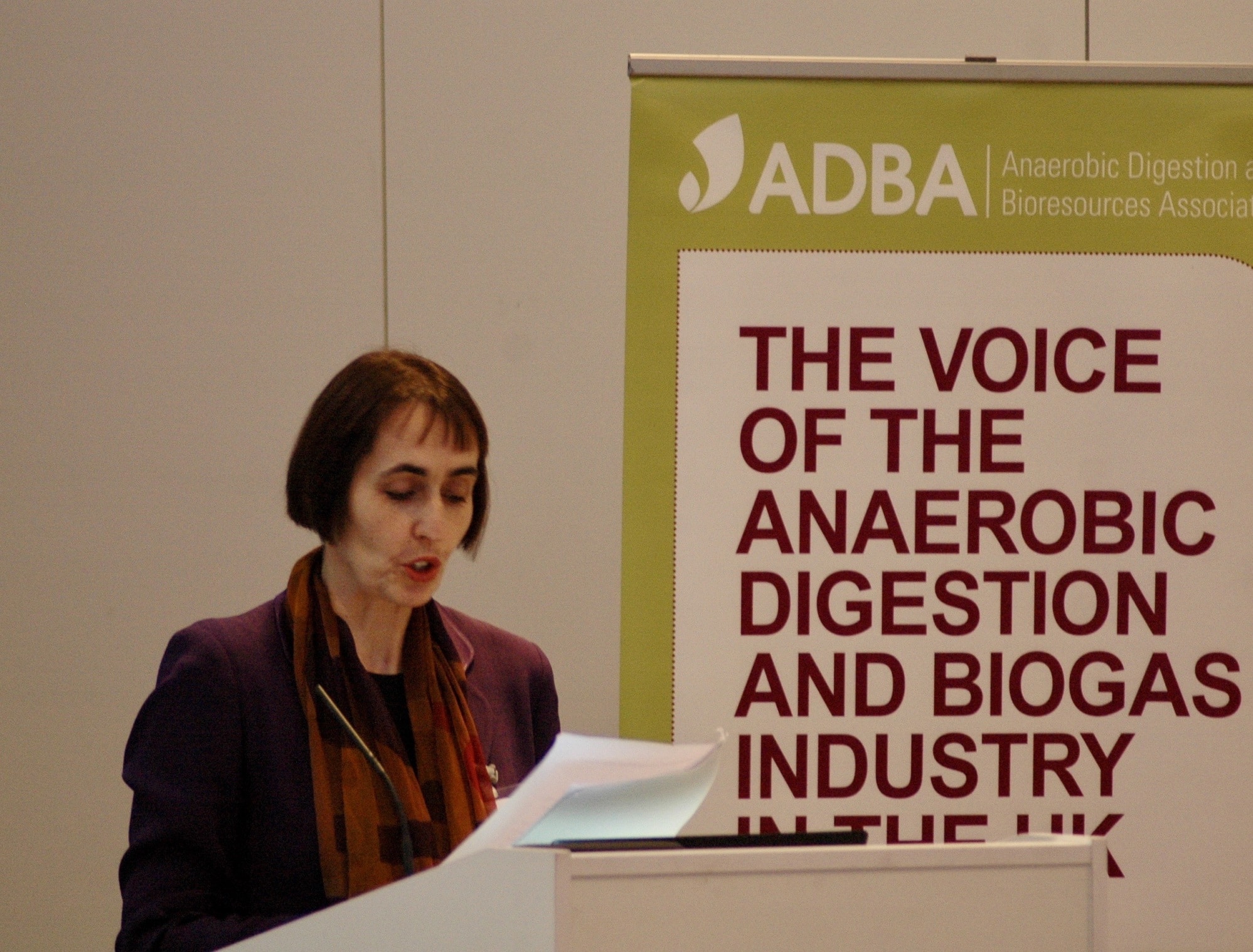 ADBA calls for sector support from new Government
Charlotte Morton, Chief Executive of the Anaerobic Digestion & Bioresources Association (ADBA), has congratulated Prime Minister Theresa May on forming a new Government, but called for swift action to overcome uncertainty and assist the AD sector in boosting the economy, creating jobs and ensuring security of energy supply.
AD is an environmentally friendly, cost-effective solution to dealing with much of what we think of as "waste". Instead of burning it, or sending it to landfill, AD plants could potentially turn that waste into 30% of the UK's household gas or electricity demand. This means less waste to landfill, stable energy prices, and fewer carbon dioxide emissions – with 35,000 potential rural jobs too.                 
Commenting on the result, Charlotte said:
It's been a long, hard-fought campaign, and what is needed now is action to reassure and assist the AD sector. Now it is time to focus on the policies we need to grow our economy and meet our environmental commitments, and AD can and should play a significant part in these plans. This makes sense from an environmental and economic point of view but also in terms of security of supply – the current problems in Qatar, a key supplier for our gas imports, shows the importance of a reliable source of British green gas.
In order to lock in the progress that this innovative industry has made over the last few years, ADBA is calling for the new Government to prioritise three key policies to support AD:
Re-introduce the legislation on the Renewable Heat Incentive (RHI) as soon as possible and commit to increasing the RHI budget up to the time of the following election so we can continue to produce clean, green energy and useful products like biofertiliser.
Commit to legislation introducing separate food waste collections in England, to divert waste away from landfill, helping meet our carbon commitments.
Support UK farmers by restoring viable tariffs to the Feed-in-Tariff (FIT) scheme and remove the AD capacity cap.           
With the right targeted support, AD can contribute to solving many of our domestic issues, such as regional growth and jobs, while cutting our carbon emissions and boosting our exports abroad by over £2 billion per year. 
ADBA will be taking these messages to the new Government as soon as all Ministers are in position, and helping our members lobby their new and returning MPs over the next few weeks.
For more information contact ADBA External Affairs Manager Jon Harrison on 020 3176 0591 / jon.harrison@adbioresources.org.