Energy generated from biogas is widely considered to be low-carbon. Typically producing significantly less than 50 g CO2 /kWh, it easily meets the Committee on Climate Change's target for the carbon intensity of the electricity grid.
It is normal practice for an AD plant to use some of the biogas generated to power and heat the plant. If the biogas is being used in a combined heat and power (CHP) unit, the CHP plant would normally be used to provide all the process energy for the AD site, with the excess being sold. Combined heat and power (CHP), or co-generation, is the conversion of the energy within a fuel (in this case, biogas) into heat and electricity.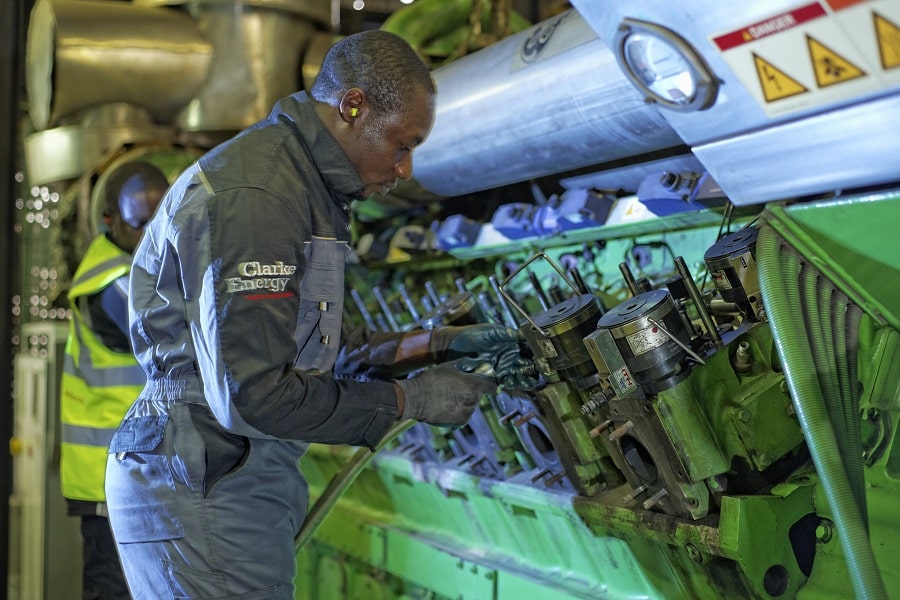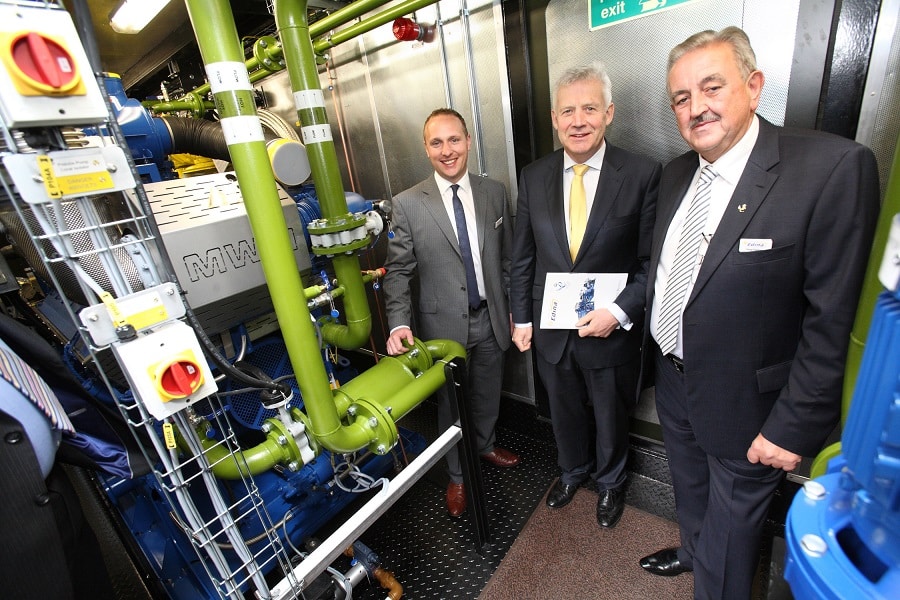 Heat from the gas engine (or indeed a direct fire boiler) can be used to provide cooling as well as heat. This approach is known as trigeneration or combined heat, power and cooling (CHPC). The refrigerant is compressed using electricity, raising the temperature of the refrigerant to above ambient temperature.
If an AD plant is constructed on a new site, it will require an electricity connection to the local electricity distribution network. This is needed both to provide energy to operate the plant (when the CHP is not operating), and to export the power generated by the plant. The Distribution Network Operator (DNO) has statutory obligations under the Electricity Act 1989 in respect of the safety and quality of electricity supply to its customers.
While raw biogas can be used for heating, cooling and electricity generation, it needs to be upgraded before injection into the gas grid. Biomethane is upgraded biogas and can be used for transport fuel, heating and electricity.
Policy
The Feed-in Tariff (FiT) system is a government scheme that requires renewable and low-carbon electricity suppliers to make payments on both generation and export from eligible installations.
Smart Export Guarantee (SEG) rewards electricity exported to the National Grid.