AE Lenton Group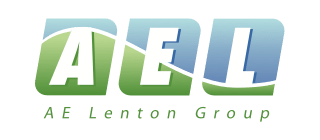 Upload Company Logo
Categories
AD developers and operators
, Farm operator
Products & Services
Cereals
Vegetables
Potatoes
Pigs
Overview
The A.E. Lenton group of Companies was founded in 1946 by Alan Lenton. Initially marketing produce on behalf of the local growers to wholesale markets throughout the United Kingdom.
He operated a fleet of lorries and would regularly drive one himself through the night making such deliveries.
The Company soon moved into owning market stands in London, Brighton and Sheffield growing its own crops was the next step during the early part of the 1950's.
The company also became an early supplier to Sainsbury's when the supermarket was really only a regional entity.
The development of pack houses servicing a range of supermarkets followed with operations in Wisbech, Wyberton and Friskney.
In 1978 the company acquired J.S Frozen Foods which consolidated the group's position as a major supplier of vegetable products to the market place throughout the year. J.S.F.F today freezes English Garden Peas produced exclusively for it's markets by growers in Yorkshire.
In the mid 90's, with consumers becoming more health conscious and concerned about the source of produce, the company started the conversion process of land to organic status and today farms 800 acres organically in a combination of roots, brassicas, potatoes and cereals.
A small breeding herd of pigs through to finishers is located in the aptly named village of Swineshead.
Today the company is comprised of A.E.L Estates Ltd. a farming operation next to Boston, A.E.L Marketing Ltd. the fresh produce marketing arm of the company, and J.S Frozen Foods which predominantly freezes peas in Yorkshire. All of these companies are owned through share holding under the umbrella of A.E Lenton Holdings.