Entocycle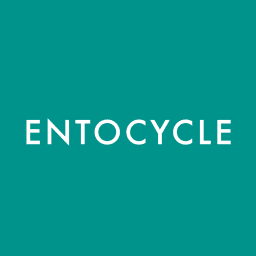 Upload Company Logo
Overview
We're Entocycle, the insect farming company
We farm black soldier flies as a sustainable source of protein to feed animals
Insects are a sustainable alternative to traditional sources of protein such as soy and fishmeal which are causing significant environmental problems including deforestation, overfishing and biodiversity loss. We've developed technologies to optimise the production of black soldier fly insect protein from anywhere in the world.
Our founding story
Working as a scuba diving instructor, Environmental designer Keiran Whitaker witnessed first-hand the damage that intensive farming was wreaking on the oceans and rainforests. Protein was the problem. And he knew that insects could be the solution. Keiran quit his job and decided to try to fix the system, by changing what animals eat. He launched Entocycle in 2014 to farm insects as a sustainable alternative to soy and fishmeal and stop the industrial plundering of the natural world.
We turn waste into protein
The black soldier fly is nature's perfect upcycling machine. We take local food waste — rejected supermarket fruit and vegetables, brewer's grains and coffee grounds — and feed it to our insects, which eat the waste and convert it to protein. Our specialist chambers look after the black soldier flies at different stages of their lifecycle.