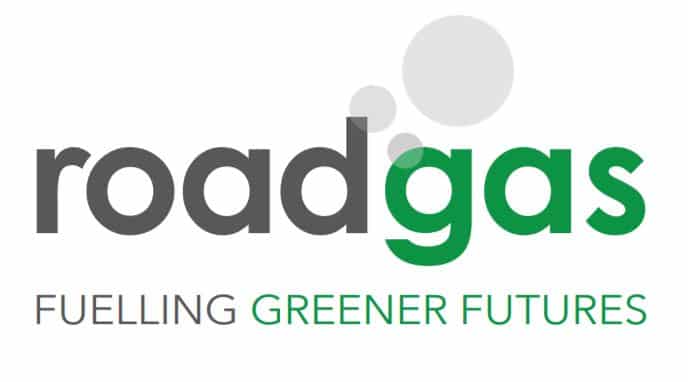 MEMBER PRESS RELEASE: An award-winning partnership between Roadgas and Nottingham City Transport
Roadgas, a key supplier of natural gas and biomethane refuelling station infrastructure in the UK, was proud to stand alongside triple gold winners Nottingham City Transport at the UK Bus Awards 2018. The event, which took place on 20th November, recognised NCT for its significant contribution towards transitioning Nottingham into the UK's greenest city.
In 2016, NCT partnered with Roadgas to supply and maintain a refuelling station to support the transformation of its fleet of 53 double decker buses to biogas – the world's largest biogas fleet currently in operation. The move, which has seen the transport network emit over 3,500 tonnes less CO2, 35 tonnes less NOX and ¾ tonne less particulate matter each year, has been instrumental in helping NCT to meet its clean air targets.
Partnering with Roadgas, is working towards having a third of its fleet operating on biogas and already has an almost carbon neutral 'well-to-wheel' footprint for the fleet as a whole. Using biogas produced from waste through anaerobic digestion, it currently operates some of greenest buses on today's roads.
Its pledge to deliver significant improvements to air quality in Nottingham has led NCT to receive the top accolade of Gold in the "Environment Award" category at this year's ceremony. This was accompanied by Gold for NCT's Aaron Johnson, "Top National Bus Driver" and the industry's award of "City Operator of the Year". The company also achieved top marks in mystery travelling tests and obtained the second highest scores in the UK's independent Transport Focus customer satisfaction survey.
Managing Director of Roadgas, David Rix revealed:
We are immensely proud to be part of the Nottingham City Transport team, not only because of its dedication to improving air quality but for also providing a seamless travel experience in the region. These awards reflect the hard work and commitment by everyone at NCT in ensuring that Nottingham operates an unparalleled, premium and low emission bus service.

 

It was an honour to assist the company with the first phase of its transition towards running its initial fleet on biogas, and we remain committed to supporting Nottingham City Transport with its operations both now and in the future. It's what makes Nottingham and its residents that little bit extra special.
Roadgas designs, builds, installs and maintains all versions of gas refilling equipment, including CNG, LCNG, LNG, biomethane and hydrogen, and provides servicing & maintenance support 24/7. With a commitment to bringing biogas to the wider market and forming long-term relationships with those in both the public and private sectors, it assists organisations to transition towards cleaner and greener operations and ultimately cut fuel costs.
——————————————- ENDS ——————————————-
About Roadgas:
Founded in 1992 in Nottingham, Roadgas is a key supplier of gas and biomethane vehicle refuelling station infrastructure and equipment. Boasting over a quarter of a century of experience supplying numerous bespoke CNG (grid gas), LNG (Liquefied Natural Gas) and LCNG (Liquefied to Compressed Natural Gas) installations around the country, Roadgas provides tailored solutions to small, medium and large fleet operators throughout the UK.
Roadgas is an active member of LowCVP, BCGA, IGEM and ADBA.
Note to Editor:
For more information on Roadgas, please visit www.roadgas.co.uk.
For further content and imagery, please contact:
Becky Rix, Marketing Director
Email:                   beckyrix@roadgas.co.uk
Mobile                  07734 231540